By Rhea Xavier
Two years ago, if you asked me to think about a creator, I would think of sculptors or writers but through Digital Humanities, my concept of this has, in essence, shifted. It is especially emphasized through my work in Carisealand.
Currently, I am working on the topic, Environmental Law, and I've never realized or come to the appreciation of something so seemingly mundane. Alongside my colleague, Precious Peter, I've began understanding these things that people typically would take for granted and dissected them so I can thoroughly understand the way in which things are currently. Doing this allows me to understand what is currently done and how can we improve on this to create a more sustainable Caribbean.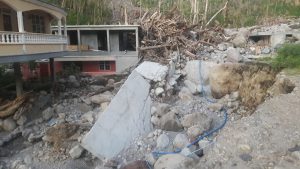 Within the topic of Environmental Law, Precious and I began to concentrate first on one of the subtopics, Building Codes. Initially, we thought it would encompass sizes of things like purlins and grades of galvanize but we later discovered that was only the tip of the iceberg. By interviewing a few experts shortly after we began our research, we noticed that the architecture of some buildings varied from others and are currently in the process of essentially finding out what it means and how it could aid in the building of structures within our island home in the future.
This goes as a reminder that although I am not a sculptor or writer, I design and imagine with the ability of reproducing my ideas into something greater than myself, something that will transcend a lifetime and can aid in ways I have not yet comprehended. I am a Creator, not by being an intern at Create Caribbean Inc. But by using the topic I have (Environmental Law) and using it in a way that has not yet been seen, a process in which I am very excited to learn about.